Florida Fiddle Fest
February 15-17, 2019
Registration and Tickets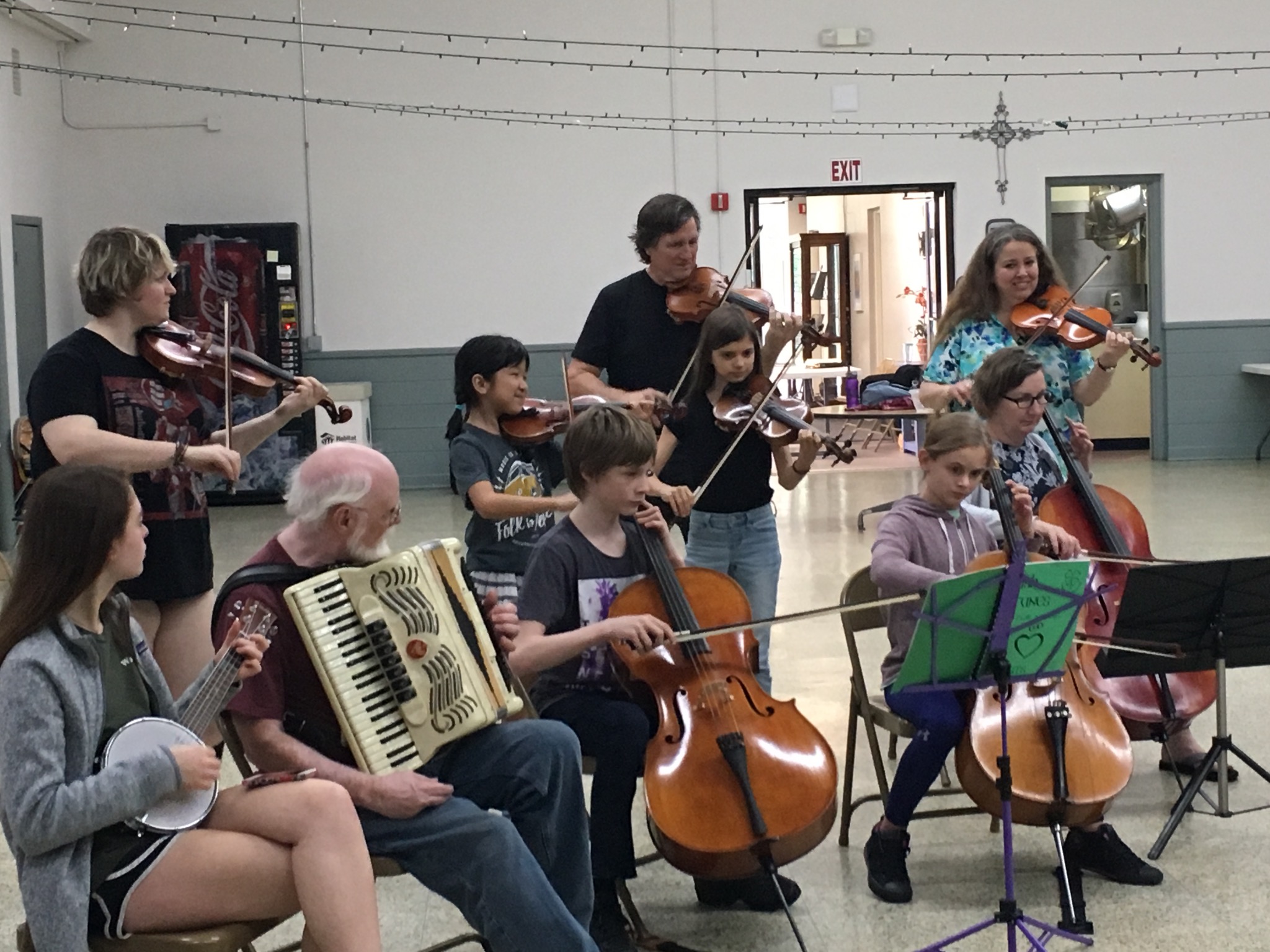 Welcome!
We're sorry if you missed FFF 2019 but we hope to see you next year!
The Walker Family Band Fiddle Camp and Celtic Ring with Acacia Arts Music Academy invite you tojoin us for a wonderful weekend
in the Parish Hallat St. Paul's By The Sea Episcopal Church
1150 North 5th Street Jacksonville Beach, Florida
Friday, February 15 - Sunday, February 17, 2019
We have music classes for fiddlers of course, but also for
cello, banjo, harp, guitar, flute, mandolin,
tin whistle, and ukulele players too!
Play another instrument not listed here? Just ask - we'll probably say yes!
We also offer yoga relaxation, contra-dancing, bow re-hairs, instrument repair, hand reflexology, and,
new this year -
mixed-level String Orchestra
conducted by Rocco DiGeorgio with Scott Walker
Please let us know if you are planning to attend this year!
Be sure to tell us about yourself if we don't already know you. Your instruments, experience level, and age would be helpful.
Ticket Prices:


Florida Fiddle Fest is designed to be an inclusive weekend experience for its' participants. The bonding which happens during the few hours we're together is just one of the benefits and a big part of the learning process. Our policy is to include everyone with the desire to attend, however, so we can make exceptions for people who might have other obligations conflicting with some of Friday night's or Saturday's classes and events.
The Full Weekend Participation price is $120.
(Siblings and family members receive 20% off.)
Auditors and audience members may offer a donation or volunteer to help.
These prices reflect a 20% increase since the January 15 deadline. Full refunds can be given when appropriate.
See below for Price Breakdowns:
Florida Fiddle Fest
Partial Participation prices
Full Weekend (best -package deal) $120
Friday night only (4 to 8 pm) is $36
5:30 pm Potluck Dinner,
6:30 pm Faculty Concert
, Contra-dancing and Jam Session is $18
Saturday Full Day (9:30 am- 5:30 pm) is $90
Saturday morning only (9:30 am - noon) is $36
Saturday afternoon (1 - 5:30 pm) is $54
Waldorf/Suzuki Special (Friday night plus Saturday morning only) is $60
Each single class (other than the party) is $18
On Sunday, participants may perform with the faculty.
Please contact us (904)-420-4782 or Lindacello@gmail.com to arrange for your payment. We accept PayPal, Google Pay, cash or check.